Our selection of apartments include 13 x unit type options ranging from bachelor to three bedroomed units, with the option of a patio or balcony.
Our Unit Type A1 as a Bachelor option of 21m2 starts at N$310,000, and our biggest apartment is Type A12 as a 3-bedroom at 66m2.
While an apartment block often feels cramped, in Ongos Valley we have made provision for numerous open spaces and parks to enable you and your family to enjoy nature.
Apartments range from bachelor, one-, two- or three-bedroom homes located next to each other as part of large apartment buildings. Thirteen types of apartments are currently provided, ranging from 21m2 to 66m2 in size. 
A1 | A2 | A3 | A4 | A5 | A6 | A8 | A9 | A10 | A11 | A12 | 13A | 4B

All apartments include a bedroom area, bathroom, kitchen area and living area. Most units have a balcony or a patio, but all residents can enjoy the parks and open spaces provided.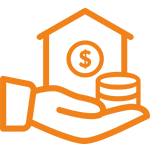 Affordable
Designed to cover the scope of income & residential types to accommodate the various incomes.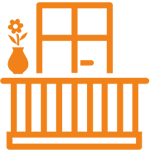 Balcony or Patio
Most of the apartments have a private balcony or patio for residents to enjoy.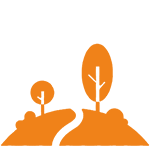 Open Spaces & Parks
Various open spaces and parks give apartment residents the advantages of expensive living without the expense.
Do I qualify for Rent-To-Own?
Want to know whether you could qualify for Rent-To-Own to buy a home? Simply go through our simple and user-friendly pre-qualification process to find out. Once you've established that you could potentially be eligible for a home loan, getting it approved is easy and our sales representatives will be there to assist you along the way.
Four Reasons to Purchase an Apartment
Apartments may be viewed as small, especially if you're not just one person moving into the home, but Ongos Valley caters to a host of family sizes, needs and desires.
In fact, our apartments are unique because:
Water and electricity will be prepaid, therefore households would pay as they use. No irrational bill splits.
You may choose your bathroom fittings, wall tiles, kitchen tops and floors.
1GB free fibre Wi-Fi connection for all units. Users may top up once they have depleted the 1GB provided.
There are many communal open spaces and parks that can be used and enjoyed by all our residents.
Everything you need to know about Apartments
Whether you're trying to save money, save on maintenance, prefer the simple things in life or you're just starting out – there are dozens of reasons to choose an apartment over a house. Ongos Valley doesn't disappoint when it comes to the advantages of apartment living. So, if you're considering buying your very own apartment, you need to read this now!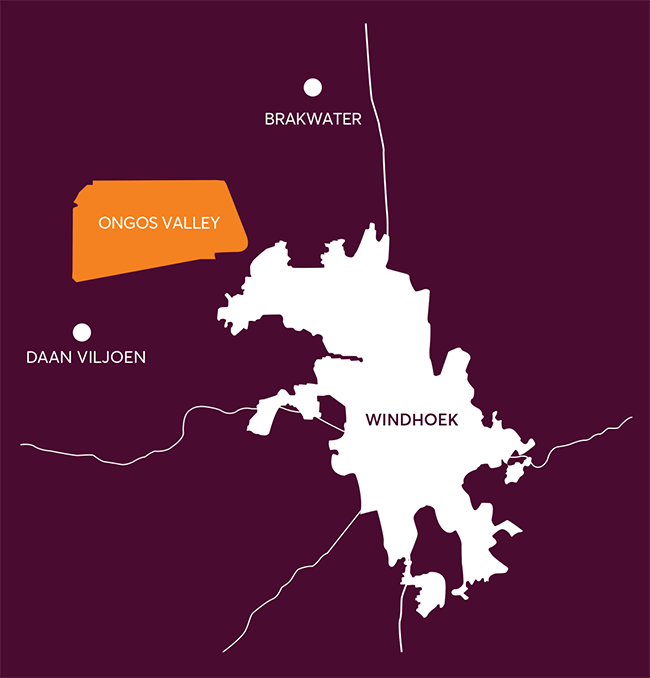 Land, for large scale development, is very scarce within Windhoek's city limits. Towards the south lies Windhoek's main water table and supply, it is too mountainous to expand eastwards and Daan Viljoen Private Reserve prohibits western expansion. It is for this very reason that we needed to set our sights northwards.
Ongos Valley is located in the north-western corridor just 14 kilometres from Windhoek's Central Business District, west of Nubuamis. The area covers 1,743 hectares and will become  self-sustaining walkable city with schools, hospitals, institutions, businesses, malls and other supporting facilities.
We are looking for this kind of things. It's all private investment, not government. I think we can do this if we really hold hands. Its really good news.
Ongos Valley has the Namibian nation at heart, regardless of your social class or income. It's really a great idea.
Ongos Valley's ideas are good, it will help people that can't afford other houses to finally afford their own house.
Ongos Valley is a modern housing development and affordable for all.
The time is now to invest in Ongos Valley
Ongos Valley sounds absolutely ideal for any young Namibian. Affordable, convenient and according to the architectural drawings - beautiful!
Our sales team is happy to answer all of your questions and help you find your new home.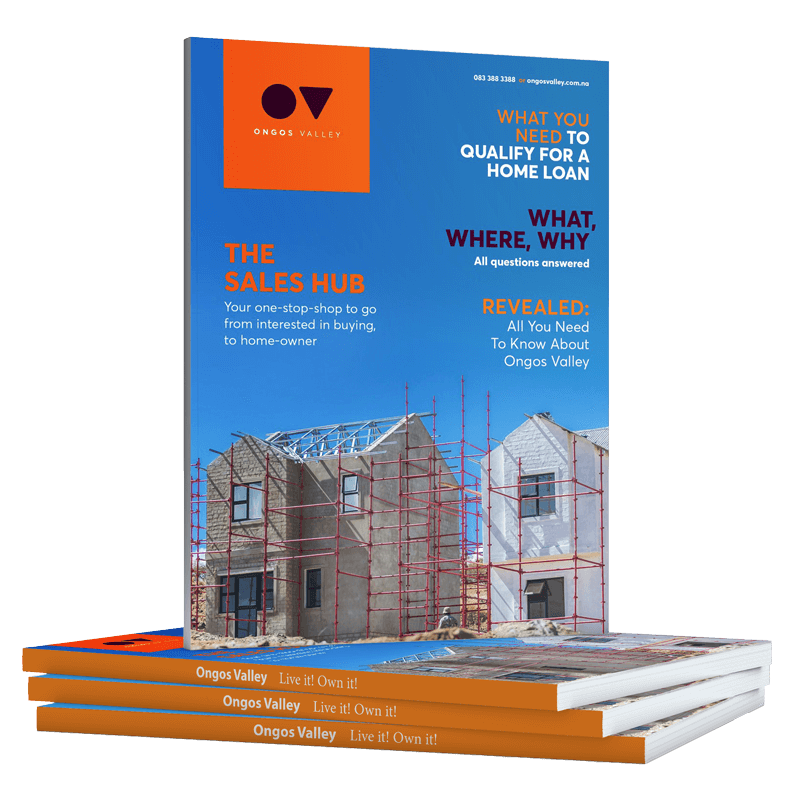 Find out how Rent-To-Own can help you buy your home
If you've been struggling to get a home loan the traditional way, then the Rent-to-Own programme might be the solution for you! The Rent-to-Own programme is currently exclusively available to Ongos Valley homes.