Ongos Valley is an exciting new housing development project set to change the face of Windhoek's residential landscape.
Ongos Valley is more than just another complex or even suburb. It is a 28,000 mixed-used village that will include more than 20 schools, numerous malls and service stations, as well as institutions and businesses. Everything and anything you will usually find in a city. Think of Ongos Valley as a city, within a city. This also means that commuter dependency to outlying areas would be significantly less than the norm as found in modern cities.
Ongos Valley is a SMART city with FIBER internet to every home. Ongos Valley is a GREEN city with SOLAR energy.
Ongos Valley is built by Namibians, for Namibians!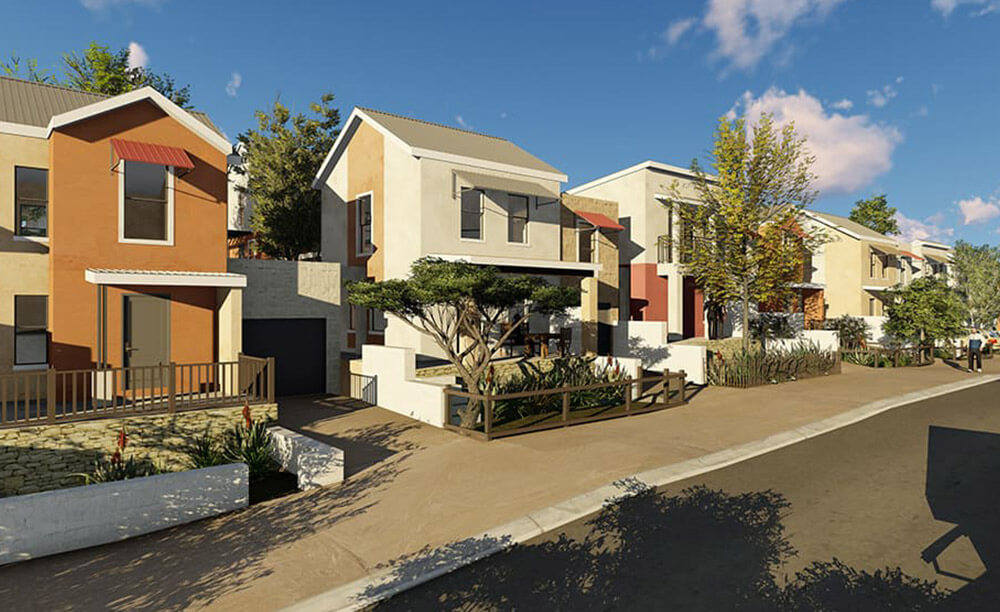 As the name suggests, Free Standing Homes (FSH's) describes separate ownership of units within Ongos Valley. When you buy into a free standing development, you purchase a section, as well as an undivided share of the larger property.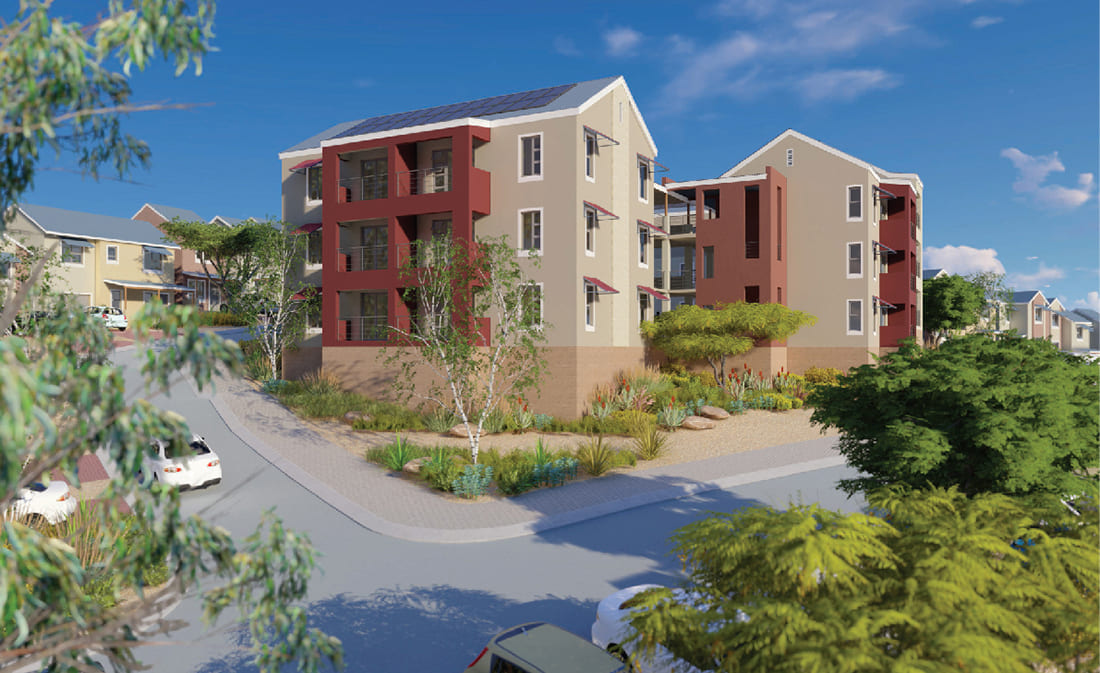 Our selection of apartments include 13 x unit type options ranging from bachelor to three bedroomed units, with the option of a patio or balcony.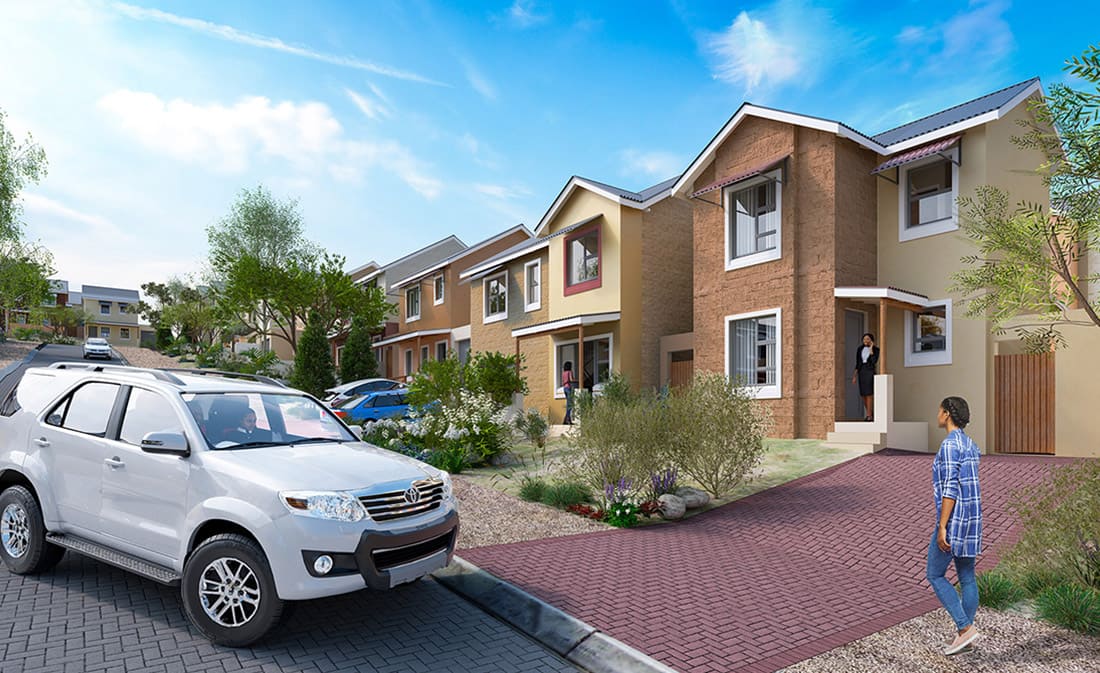 Our Single Residential Homes are the largest size homes available, also with the largest yards, so it's more focused on larger families and also comes in at a steeper price than the Free Standing Homes.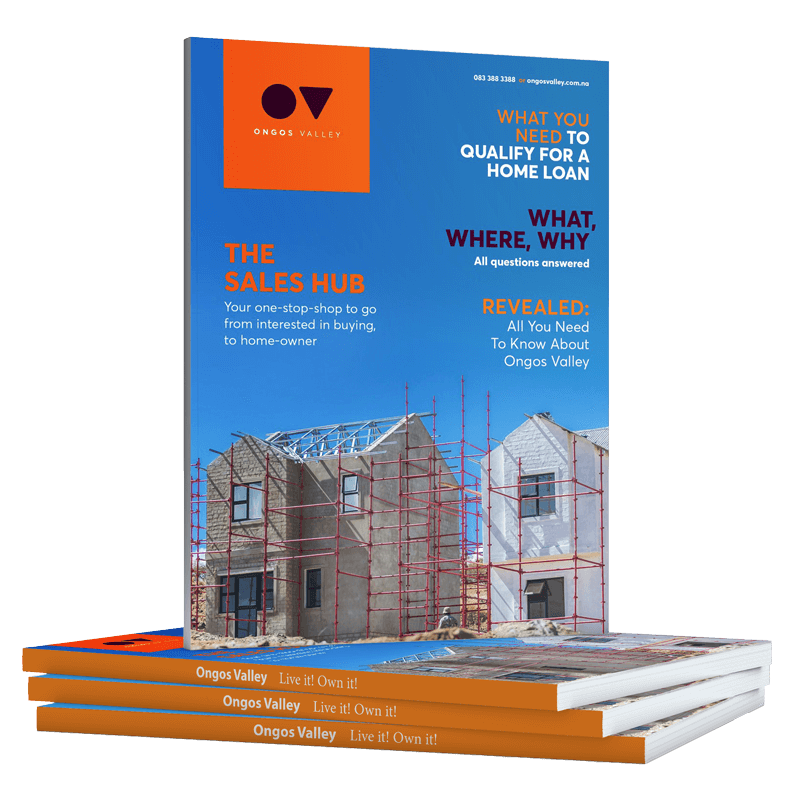 Find out how Rent-To-Own can help you buy your home
If you've been struggling to get a home loan the traditional way, then the Rent-to-Own programme might be the solution for you! The Rent-to-Own programme is currently exclusively available to Ongos Valley homes.