Our Single Residential Homes are the largest size homes available, also with the largest yards, so it's more focused on larger families and also comes in at a steeper price than the Free Standing Homes.
The options start with Unit Type 300 which is a 3-bedroom, 2-bathroom of 119m2 at N$1,029,000, and can be extended up to 5 bedrooms, a dining room, and additional bathroom.
Single Residential homes range from three- to five-bedroom homes and also have the largest yards. Three types of single residential homes are currently provided, the core unit size starts at 119m2 and the exclusive use area or ERF area ranges from 300m2 to 370m2 in size.
Single residential homes, like our Free Standing Homes, are designed around a core unit that can accommodate phased extensions over time to accommodate household incomes. Most of the houses are of modular design to accommodate phased development of houses in a prescribed manner.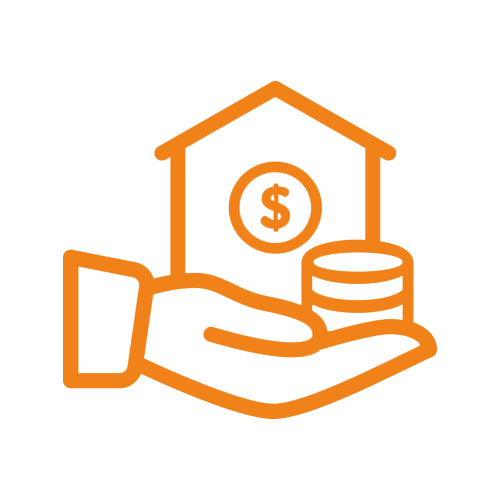 Affordable
Designed to cover scope of income & residential types to accomodate the various incomes.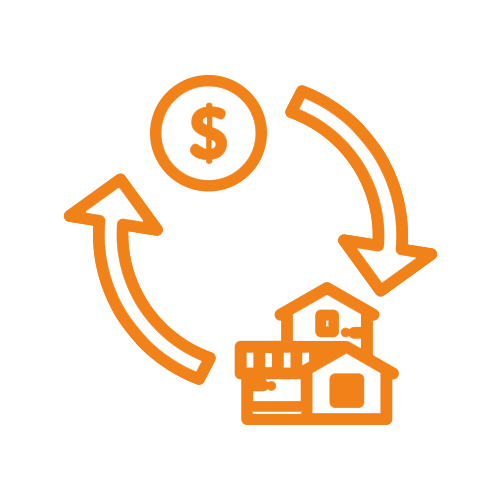 Sustainable
Property grows in value over time as extensions and additions create capital growth.
Do I qualify for Rent-To-Own?
Want to know whether you could qualify for Rent-To-Own to buy a home? Simply go through our simple and user-friendly pre-qualification process to find out. Once you've established that you could potentially be eligible for a home loan, getting it approved is easy and our sales representatives will be there to assist you along the way.
Four Reasons to Purchase a Single Residential Home
Single Residential Homes may seem like a big step, especially since they're considered as the most expensive option in Ongos Valley, but if it's complete privacy and independence you're looking for, our Single Residential Homes are for you.
In fact, our single residential units are unique because:
Modular design options allow for future extensions as the household income and situation change.
Water and electricity will be prepaid, therefore households would pay as they use. No irrational bill splits.
You may choose your bathroom fittings, wall tiles, kitchen tops and floors.
1GB free fibre Wi-Fi connection for all units. Users may top up once they have depleted the 1GB provided
Single Residential Gallery
Everything you need to know about Single Residential Homes
Single Residential Homes are ideal for larger families or extended families. With multiple bathrooms for the three-plus bedrooms, larger living areas, a dining room, a garage and a larger yard, there's enough room for the entire family. In Ongos Valley we aim to cater for every type of buyer, so if you would like to know more about the Single Residential Homes and what makes them the perfect choice for your family, you need to read this now!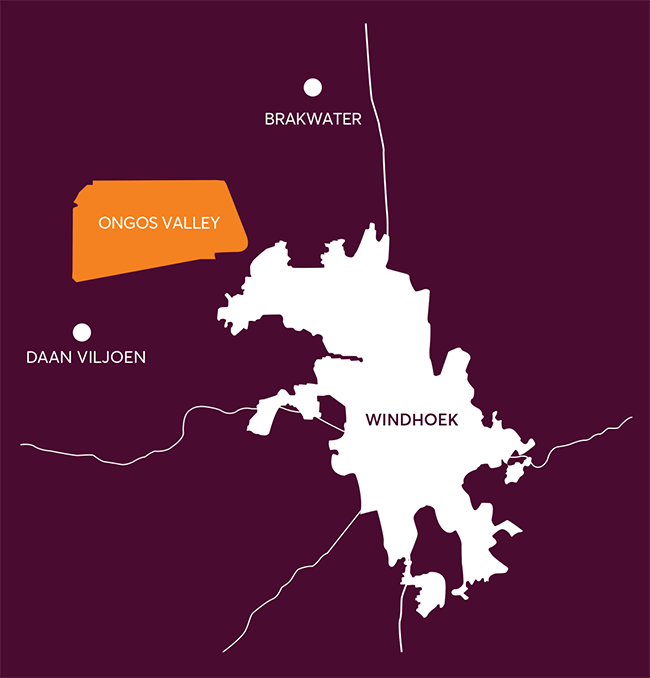 Land, for large scale development, is very scarce within Windhoek's city limits. Towards the south lies Windhoek's main water table and supply, it is too mountainous to expand eastwards and Daan Viljoen Private Reserve prohibits western expansion. It is for this very reason that we needed to set our sights northwards.
Ongos Valley is located in the north-western corridor just 14 kilometres from Windhoek's Central Business District, west of Nubuamis. The area covers 1,743 hectares and will become  self-sustaining walkable city with schools, hospitals, institutions, businesses, malls and other supporting facilities.
We are looking for this kind of things. It's all private investment, not government. I think we can do this if we really hold hands. Its really good news.
Ongos Valley has the Namibian nation at heart, regardless of your social class or income. It's really a great idea.
Ongos Valley's ideas are good, it will help people that can't afford other houses to finally afford their own house.
Ongos Valley is a modern housing development and affordable for all.
The time is now to invest in Ongos Valley
Ongos Valley sounds absolutely ideal for any young Namibian. Affordable, convenient and according to the architectural drawings - beautiful!
Enquire about Single Residential
Our sales team is happy to answer all of your questions and help you find your new home.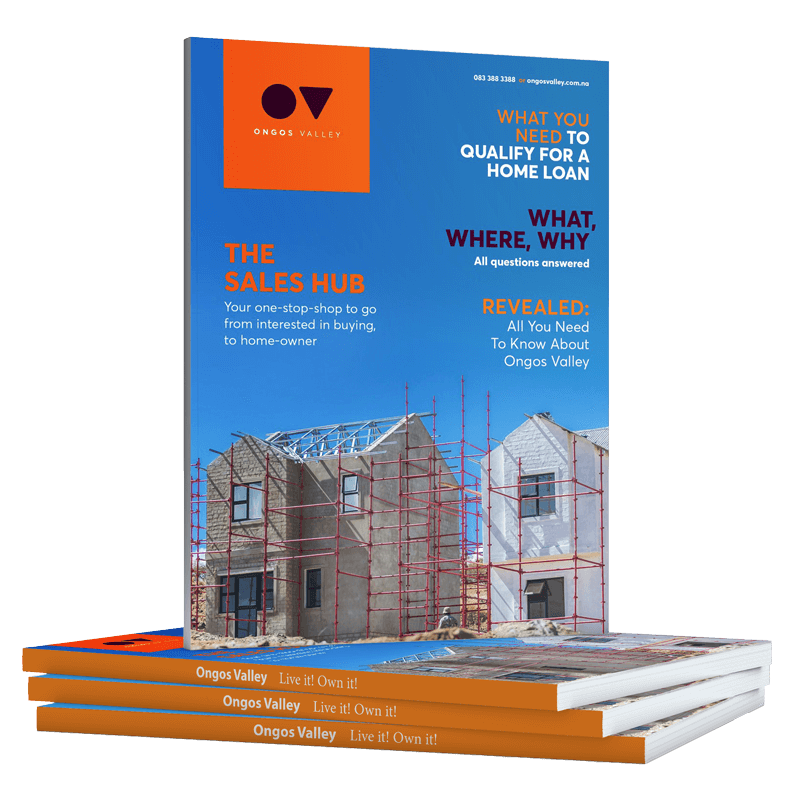 Find out how Rent-To-Own can help you buy your home
If you've been struggling to get a home loan the traditional way, then the Rent-to-Own programme might be the solution for you! The Rent-to-Own programme is currently exclusively available to Ongos Valley homes.